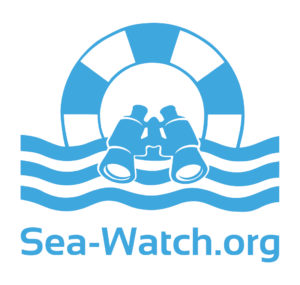 After the end of the Mare Nostrum operation in the Mediterranean Sea, three business partners from Germany decided to found in 2015 the nonprofit NGO SEA-WATCH e.V. , a independent non-profit organization, formally registered in Berlin. The initiators bought a 98 years old fish trawler to start an important mission: saving lives where states fail to act. A crew of volunteers refitted the MS Sea-Watch in a vessel suitable for Search and Rescue (SAR) operations. In Autumn 2015 Sea-Watch started their rescue operations with speedboats off the shore of Lesbos (Greece). The success of the project creates opportunities to expand the activities with two new ship, Sea-Watch 2 and Sea-Watch 3, and the Sea-Watch Air, a project for aerial sar monitoring.
Location: Berlin, Germany
Operating sar area: Central Mediterranean Sea and the Aegean Sea

---
MARITIME RESCUE MEANS:
R

escue Ship 

"SEA WATCH 2" equipped with n.2 lifeboats
(managed later by MISSION LIFELINE E.V.)
> view gallery
Rescue Ship "SEA WATCH 3" ( ex "DIGNITY I")
equipped with n.2 lifeboats
> view gallery
SEA-WATCH AIR PROJECT with maritime reconnaissance light aircrafts
> view gallery
Sea-Watch e.V. was active in partnership with other NGOs :

– CADUS REDEFINE GLOBAL SOLIDARITY E.V.
– HUMANITARIAN PILOTS INITIATIVE (HPI)